Welcome to Madis S.A.
Founded in 2002, Madis S.A. is centrally located in Heraklion of Crete, Greece. Madis S.A. specializes in natural based cosmetics. Focusing on research and development, production and trading of cosmetics using natural ingredients from plant extracts, healing botanicals, olive oil and aloe vera. Providing our customers and suppliers with an integrated system of commercial services comprising of sales, marketing, trade marketing and logistics. We constitute an integral link in the sectors supply chain. Madis S.A. has an impressive company growth rate with successful product sales. Madis S.A. continuously invests in new partnerships, new product lines and innovative technologies.
Principles and Values
The priority of our company is the man and the nature. Based on these foundations of respect to them, we direct our research, define the basic principles of our company and we strive to achieve our goals.
A large part of our research focuses on the properties of native plants and healing herbs of Crete such as olive, grape, dittany, sage, marjoram, thistle, etc.  It is well known that the geology and climate in the Mediterranean region, and especially the micro-climate to the Greek Island of Crete, create environmental suitabilities for the development of unique species with high nutritional value and important therapeutic properties. It is also well known that Hippocrates, in ancient times used plants and herbs of the region to treat diseases. Today, many pharmaceutical and cosmetic industries use these plants as active ingredients in their products.
 Our basic principles and values are: 
Natural ingredients use in the skincare products
Avoidance of harmful and toxic substances
Preference on endemic plants of the Greek and Mediterranean region
Responsibility in production and certified methods
Satisfaction for the final consumer with natural skincare use
All the ingredients that are used, selected, to be required for the effectiveness of the skincare products
The use of eco-friendly containers
Protect the environment
Our Philosophy 
The orientation of our research is based on the idea: The nature, the beauty and health coexist in harmony.
Therefore we develop our products' formulas based on natural ingredients. We create natural skin care products that will leave customers satisfied by their efficiency; that is shown in time; while at the same time they don't affect their health not even the environment.  
Greek land offers a wide range of plants; many of them are endemic; that means that they grow only in Greek islands or in Greek mountains, like Psiloritis Mountain. It is well known that ancient Greeks knew how to use the "nature's gold" such as olive oil, herbs and plants for medicinal, pharmaceutical and cosmetic uses. 
               On the other hand globally well known natural ingredients arise due to their very good attributes and uses for cosmetic purposes. Madis S.A. recognizes the importance and capabilities of using natural ingredients even if they do not come from Greece. Mediterranean fields and nature is our main supplier of natural ingredients. The Mediterranean area has a very rich flora with species that do not grow on other areas of the planet.
            Today the science has proven that many species of native plants that grow wild on the mountain terrain have anti-inflammatory, antioxidant and antibacterial properties.
Based on that knowledge; we use  high potency ingredients like organic olive oil, herbal extracts from herbs which are wild harvested from Psiloritis mountain and other plant and fruit extracts from plants and trees of the Greek flora or the Mediterranean flora. Our mission is to combine and blend perfectly these ingredients with ultimate goal to satisfy the consumers and help them build long relationship with our products.
Value to consumers
Instead of conventional beauty formulas that can be combined with potentially harmful chemicals, the chemists of Madis SA start their formulas based on certified natural ingredients.  We design and create the formulas of our brands, packed with nutrients and antioxidant-rich ingredients so that every drop can feed and protect the skin. The final purpose is to satisfy, heal and offer advanced cosmetic use to the final consumer. The consumer will experience and feel at the same time the difference of using natural ingredients' enriched products which in long-term and short-term use will prove to be better for their skin.
Main values to consumers are:
Advanced experience of using natural origin skincare products
Avoidance of toxic and indifferent, without cosmetic value, substances
Medium cost and high quality products
Cosmetic values on each one consumer from natural skincare use
Goals and Objectives
Our goals and objectives are to supply, the costumers with a brand loyalty due to superior quality products with the philosophy of "serving people with everything good that mother earth has to offer" and the moto; "The nature, the beauty and health coexist in harmony".
Some goals and objectives of Madis S.A. are:
Brand loyalty and customer acquisition due to premium quality.
Expand of sales network in an international level.
Admittance of entering in new and emerging markets outside Greece.
Global attention and advanced product awareness.
Empower the sales network in order to be efficient and flexible for new markets and new potential customers.
Excellent and efficient customer services.
Broad customer attraction and improved customer trust and commitment.
Employee training to meet modern business needs.
Exceed industry standards with innovative ideas in research and developement to improve our products.
Our Products: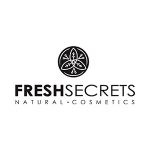 Advanced skin care line with natural active ingredients.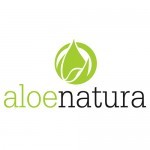 Natural cosmetics based on 100% organic Aloe Vera certified by Aloecorp. Aloe Natura products use the powerful benefits of Aloe Vera in order to enrich and hydrate your skin all over your body.


Tanning Products Based on Carrot oil, Olive, and Coconut oil. Aloha Tropic products offer deep tanning action and at the same time protection and healing from the UVA-UVB harmful effects.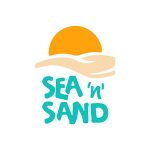 Protection and fun under the sun. Complete sun care products' line.


Natural cosmetics based on organic Olive oil and Herbs. Herbolive line includes a wide selection of natural cosmetics based on olive oil and several herbs with very effective active ingredients.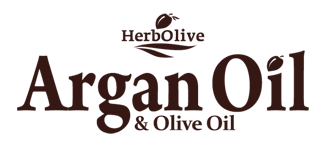 Argan oil known for its restoring and antiaging action, is a beauty secret for face, body and hair. Its combination with organic olive oils, sunflower oil and vitamin E.Hydrates, rejuvenates, helps face skin and body skin to maintain elasticity and offers shine. Smoothes irritations. Hydrates and helps in remedy of weak, tired hair, offering them shine.


Insect Repellents and Bite Relievers based on natural ingredients. Bug Off products include insect repellents and after bite relievers. With natural ingredients against insect bites, sting pain and itching.
Save