Argan oil: A miracle of cosmetology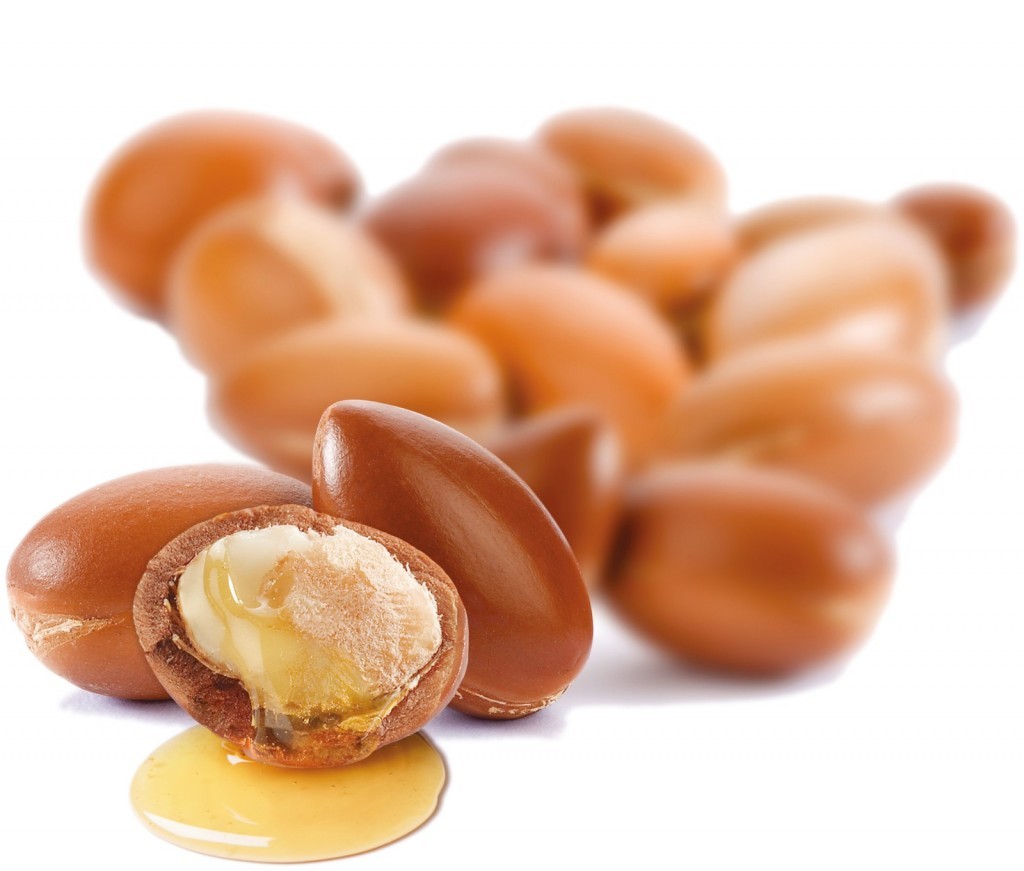 Argan oil is produced from the Αrgan tree (Argania spinosa) fruits, thriving in Mediterranean areas and especially in Morocco.  Due to its beneficial properties the habitants of Morocco call it the «Liquid God» or «liquid gold» of the desert.
Argan Oil consists a beauty secret for the face, body and hair. For centuries, the women in Morocco have been using it in their everyday care of face and body, helping the dry or chapped skin be moisturized as well as the smoothing of wrinkles.
Today it is known all over the world for its nutritional, therapeutic and cosmetic properties. In the Cosmetology field argan oil consists a valuable ingredient.
The anti ageing and moisturizing action of Argan oil helps the skin preserve its elasticity, firmness and youthfulness.
► Composition
The secret of its beneficial properties seems to be hiding in its high concentration of unsaturated fatty acids (80%). Furthermore, it consists one of the richest natural sources of vitamin Ε, while it contains antioxidants, such as squalene, phenols and carotenes acting against free radicals. It contains 70,2 mg of Vitamin Ε per 100 grams., (a vitamin extremely important for the skin). For these reasons it consists a nutritional, moisturizing and anti wrinkle oil.
The composition of Argan oil
Argan Oil consists of:
Argan Oil properties
The total of the miracle properties of Argan oil are the following:
Anti wrinkle
Antioxidant
Cell renewing
Reduces the depth of scars
Relieves eczema
Against juvenile acne
Balances seburn excretion
Moisturizes in depth
It is used against stretch marks
Relieves irritated skin
Strengthens the hair and gives it gloss.
Nourishes broken hair tips
Relieves from itching
Fortifies weak nails
Heals burns
It is worth mentioning that argan oil has excellent properties when used in cooking.
It has been reported by experts that people consuming cooking Argan Οil, are rarely infected by cancer of cardiovascular deceases. Furthermore, it seems that Argan Οil reduces triglycerides and cholesterol levels in blood»
► Argania spinosa
The tree thrives in the half desert zone of Sahara even though there was a time it was covering all North Africa. Today it is protected by UNESCO, as a world cultural treasure. It is an evergreen furze with a life span of 150-200 years and may reach
8-10 meters in height. Its leaves are small, oviform with rounded top. Its blossom period is in April, the flowers are small, with five  petals in soft yellow-green colour. The fruit is 2-4 cm long and 1.5-3cms wide. They have a thick bitter peel containing a mushy fruit with an exceptionally sweet smell yet a bitter taste. The later in turn contains a very hard kernel with two or even three seeds, rich in oil. The fruit takes a year to mature and it is finally ripe in June or July of the following year.
It possesses a deep root system protecting the ground from erosion at the North of Sahara desert. During the periods of extended drought it won't produce any fruit. This extraordinary tree was reported for the first time in 1510 by the explorer Leontas the African and covers today a huge valley of 2,5 million of hectares.
The production of Αrgan oil, conducted mainly through traditional methods is a long procedure. Each kernel must be opened so as the seeds may be removed and it is said that for the production of one liter of oil it takes 20 hours of work.
Argania spinosa is cultivated in now days systematically in large areas and its fruit is collected mechanically. Morocco government also subsidizes the cultivation of this specific tree.