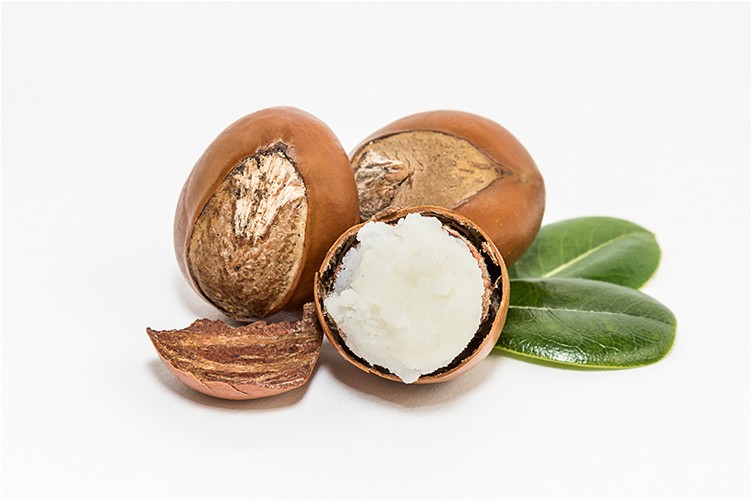 SHEA BUTTER
IN GENERAL
Shea butter comes from the fruit of wild perennial tree on the African savanna, Shea, which is considered sacred. The tree can reach 15 meters in height and live three centuries. The fruit of the tree is edible and very nutritious. It has been used in cooking, but also in soap production, and in products for skin care and hair care. Previously it replaced cocoa butter in the chocolate industry.
His name is on the list of protected species by the International Union for Conservation of Nature.
PROPERTIES – USES
Shea butter contains in its composition significant amounts of unsaturated fatty acids, such as oleic acid (omega-9) and linoleic acid (omega-6). It is rich in phytosterols, catechins, lupeol and vitamins A, D, E and F which have predominantly antioxidant and anti-aging action. In its ingredients are included the terpene alcohols that function as anti-inflammatory, as well as cinnamic acid which slightly absorbs the ultraviolet radiation.
It has been used traditionally for:
  For the relief of arthritis, rheumatic and muscular aches,
Sprains and dislocations,
Topically for the treatment of eczema, herpes and other skin diseases,
Even in the reduction of cholesterol.
Due to its moisturizing, antioxidant and anti-aging action, it is widely used in cosmetology.